Let's talk about butters/spreads! No matter which free-from boat you're in, there's a good chance you want something tasty to spread on toast, use for sandwiches, or bake into cookies. Today we're sharing butter and spread options for peanut free, seed free, corn free, nut free, paleo, AIP, and more. We're also including notes on facilities and sourcing safe-for-you options where available.
This article will also cover nut butter alternatives, peanut butter alternatives, seed allergies, corn allergy, and more.
Need more resources? We offer Food Allergy Help 101 free mini eCourses. You can also join RAISE today for access to hundreds of recipes, Allergy Seminars, support, Safe Product Guides, and more.
Looking for information on peanut butter specifically? Read this Peanut Butter Alternatives and Substitutes article. You can also learn about Tahini (sesame) in this Tahini-focused article.
The Importance of Calling Companies
You'll hear me say this so much today: it's important to call a company to make sure that the product/equipment/facility is safe for your needs. There's a lot that's not on a label, so do your homework before trying new products.
No matter which type of nut butter, legume butter, or seed butter you choose PLEASE KNOW that most will be processed on the same equipment as major allergens. We've found that about 30% of people with food allergies can't have food made on shared equipment with their allergen(s), and this information is critical for them.
You Can be Allergic to One, Some, or All
I'll also be saying this a lot today. People who are allergic to legumes, tree nuts, seeds, and even fish, can be allergic to one, some, or all of the category. We've seen such a huge range, but it's typically with these diagnoses.
No two people are the same. If you're managing a child with food allergies who does not have quick and obvious reactions, it's OK to skip an entire category until they're old enough to consent to food trials.
Nut Based Butters and Spreads
• Compatible With: Paleo, Peanut & Legume-Free, Seed-Free, GAPs, SCD
There seems to be a nut butter or spread for just about every tree nut out there these days. If you're allergic to all tree nuts, skip this category. If you're allergic to one or some tree nuts (and are certain it's safe to consume others), look for brands that sell a single nut option and call companies. It's not uncommon for all tree nuts to be processed together on the same equipment. Spread The Love is a great example of almond butter made in an almond only facility. Last I checked, Wellnut Farms (walnut butter) also manufactures in a peanut free facility.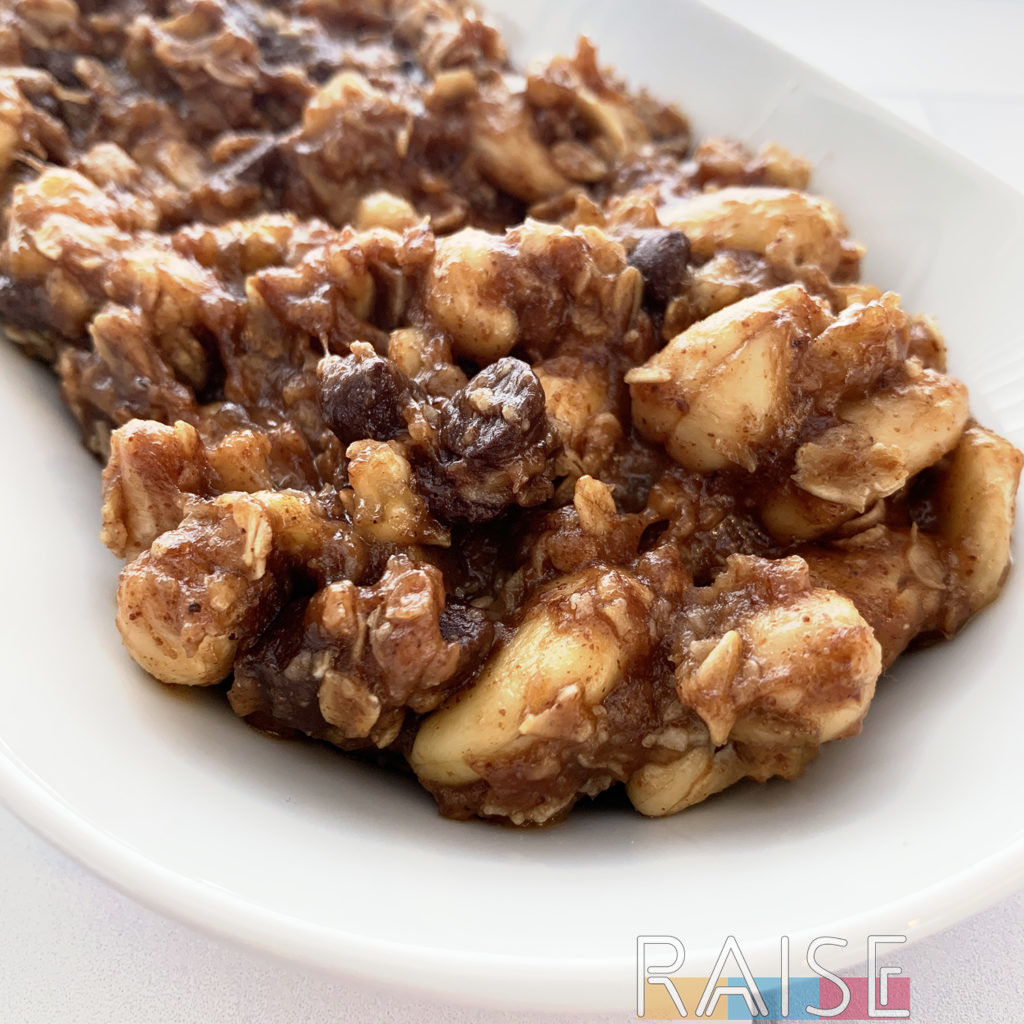 Related Recipe: Awesome Snack Mix
If you're allergic to corn, you'll need to make sure that the raw sourcing of the nuts are safe for you, and you may need to make your own at home (a NutraMilk is great for this). Check out The Philosopher's Stone Ground brand (the single ingredient almond butter only) which could work for you.
Tree nuts are nuts such as almond, brazil, cashew, and pistachio. The FDA classifies coconut as a tree nut. Whilst tree nuts and coconuts are classified differently scientifically/botanically, we stick with the FDA parameters when sharing information.
There's a misconception that people allergic to tree nuts can always have coconut. A person in our home is allergic to two things: Macadamia Nut AND Coconut. Proof that no two people are the same.
Seed Based Butters
• Compatible With: Paleo, Nut-Free, Top 8 Allergy-Free, Peanut & Legume-Free, GAPs, SCD
Common seed butters on the market include Sesame (tahini) Pumpkin, Sunflower, and Watermelon. One of our new favorites is Beyond The Equator Foods which has a multi seed blend butter. If you need your seed butter from a top 8 allergy-free facility, these are good brands: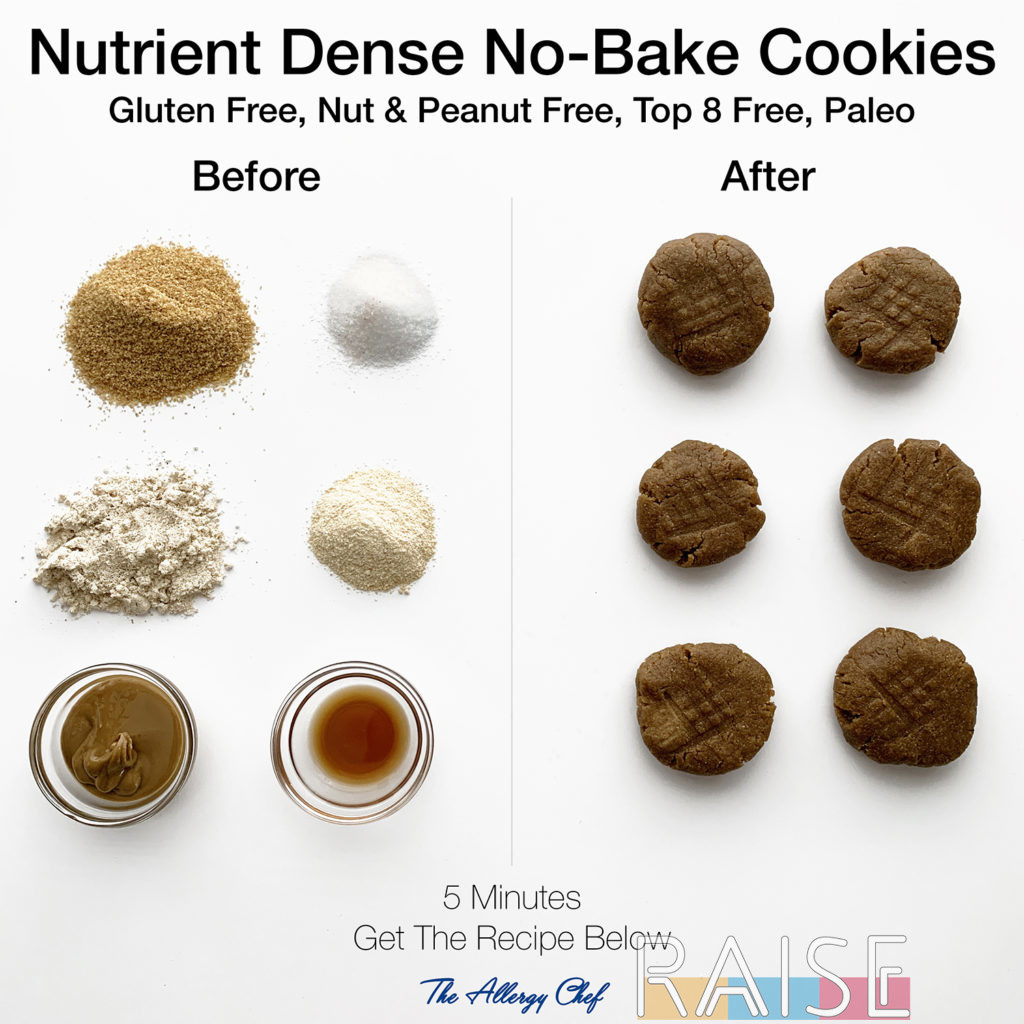 Related: Nutrient Dense No-Bake Cookies
Having a seed allergy can be pretty tough, and the diagnosis rate is on the rise. You'll need to avoid these seeds, along with items such as flax and chia. Seeds are VERY common in the natural and organic world, so make sure you're reading labels carefully.
Sunflower oil is so common it makes me angry (can you tell I can't have sunflower?). In addition to being in loads of products, it's also commonly a processing aid that does not have to be disclosed on the label. Again, this is why calling companies is SO important.
Related: Food Allergy Help 101: Hidden Allergens
Legume Based Butter (Chickpea, Peanut, Soy)
• Compatible With: Nut-Free, Seed-Free
Peanut butter is probably what you grew up with, and what's usually a no-go at many schools these days. The rate of diagnosis is climbing in children. If you're looking for peanut butter from a nut-free facility, Spread The Love and Crazy Richard's are both great options.
For soy butter, look into Don't Go Nutz and WOWBUTTER. Don't Go Nutz also has a line of snack bars as well.
Chickpea butter (garbanzo bean) is the newest kid on the block. Whilst we don't have a specific brand to vouch for, you can find several online. Some even come in a chocolate variety.
A Little More on Peanuts and Other Legumes
Labeling for both peanut and tree nut-free facilities has gotten much better over the past few years. When looking at ingredient labels and allergen statements, don't assume that if company A makes both a nut product and peanut product they're all processed together.
Spread The Love is my favorite example of a company that sells both tree nut and peanut items, but has two separate facilities for processing.
Peanuts are a legume, not a tree nut. Other legumes include soy, beans, and lentils. Soy butter is becoming a popular peanut alternative for kids to enjoy. Like tree nuts, you may be allergic to one legume or all legumes.
For those of you with a severe allergy, when you call companies about peanut free foods, make sure you ask about cover crops. For example, the hibiscus leaves we purchase come with a warning that peanut is used as a cover crop on the same field.
Tuber/Vegetable Based Spreads
• Compatible With: AIP Paleo, Paleo, Nut-Free, Seed-Free, Legume/Peanut-Free
It's tiger nuts for the win!! If you're allergic to all nuts, legumes, and seeds, there's still tiger nut butter as an option. Honestly, when you mix it with something else such as jam, you totally forget for a moment what you're eating. It's epic. Roots is a good option.
 Related Article: All About Tiger Nuts
For Those Of You With a Corn Allergy
If you have a corn allergy, you'll need to source your options carefully as raw materials can be corn contaminated. Some companies use corn derivatives in some of their flavour, meaning it's on the equipment. Some companies process all tree nuts and peanuts, but have corn free equipment. It's quite the if/then flowchart. We've found the best results with tiger nut butter.
Need truly corn free recipes? Join RAISE today. We also have the Corn Free Cookbook which is also gluten-free and top 8 allergy-free.
Look for brands that cost more, or offer sprouted options. We've found in the past that these brands have better sourcing, and are much more aware of corn in the food supply chain.
Cooking & Baking Substitutions for Peanut Butter
The nice things about all of these butters and spreads is they're a 1:1 exchange in recipes (for volume). These spreads and butters will have a range of tastes, and you might not want as much as the original recipe called for. The options shared today all work well on sandwiches too. Other uses for spreads and butters: Cookies, dips, ice cream topping, power balls, hummus, and smoothies.
For those of you who would love to have a peanut sauce option (but can't have peanuts), tiger nut butter, almond butter, and sunflower seed butter are great alternatives when cooking. Whilst it won't be exactly the same, your sauce will be an awesome experience, and delicious.
With a machine like The NutraMilk or a good food processor (or blender) you can also make many of these nut butters and seed butters at home. If you're into sprouted foods, you can also make sprouted butters by sprouting your raw materials first.
The Benefits to Making Your Own Spreads at Home:
You control the raw materials
Custom flavours
Cost effective
Combinations you can't get in stores (such as cashew hazelnut)
Final Thoughts & Further Reading
Hopefully all of this information clears the air a little bit. There's a lot of confusion about what's what when it comes to spreads. There are options out there for just about everyone, so go forth and have an amazing Spread & Jelly Sandwich 🙂