Tree Nuts (and Peanuts) are at the center of food allergies these days. They are the allergies we read about the most, and also what many food manufactures are voluntarily labeling for. I want to be so clear with this statement:
You can be allergic to one, some, or all tree nuts. No two people are the same. For some, the allergy to one tree nut causes a cross-reactive allergic reaction to other tree nuts. For others, they can eat many nuts just fine. Some people, based on their testing and past reactions, are advised to avoid all nuts for safety reasons. Again, no two people are the same, and you'll need to work with your medical team to ensure you're doing what's best for you/your child.
Download an amazing free resource: GF + Top 9 Allergy Free 3 Day Meal Plan
Let's Clear The Air on a Few Things
Peanuts are Legumes
Tiger Nuts are Tuber Root Vegetables
Sacha Inchi (aka Jungle Peanut) is a Seed
Pine Nuts are Seeds Officially, but most people accept them to be Tree Nuts
Nutmeg is Derived From the Seed of a Fruit
Coconut is Classified as a Tree Nut by the FDA, but arguably some say it should be classified as a Drupe
List of Tree Nuts
Almond
Brazil Nuts
Cashews
Chestnut
Filberts (Hazelnut)
Macadamia
Pecan
Pilli Nut
Pistachio
Walnut
If You Have a Severe Nut Allergy, Call Companies
Tree nuts can be on the same equipment as so many packaged foods, and even bulk ingredients. It has a lot to do with processing facilities and copackers. It's not uncommon for seed and chocolate facilities to also process nuts. Tree nuts have been known to be used as flavouring agents in alcohol as well, so drink carefully.
Related: How To Call Companies
If you have a severe tree nut allergy, you aren't going to get out of calling companies. Even a flour company needs to be called on the chance they produce almond flour as well. Many beverage companies will need to be called as equipment is shared. These days, everyone wants to add super foods and energy dense ingredients to their beverages.
The kicker is: most small companies co-pack, meaning the equipment is shared with other manufacturers. Even if their product does not contain nuts, another company's formula may.
If an ice cream company produces even one flavor with nuts, you'll need to make sure it's made on a separate line. Additionally, most bakeries process nuts in one way or another.
The Thing About Food Labels
If a label says "made in a tree nut free facility" that's awesome. Here's what that really means:
This product was made in a facility where tree nuts are not allowed. However, each raw ingredient does not necessarily fall under that statement.
In other words, if I source seeds from a facility that processes tree nuts, and bring it into my nut free facility, then there may still be trace amounts of tree nuts. This exact reason is why I choose to support allergy-aware and allergy-free companies. The ingredient sourcing from these companies tends to be superior to others.
Related Article: When Companies Don't Disclose. Details on Food Labels.
It's a very complex situation, and I talk a lot about it in this How To Call Companies resource. Not every company has this problem, and some companies have solutions in place to prevent cross-contact with tree nuts (and other major allergens). We have found however that the large a company gets (especially if they're bought out by a BIG name) lack ingredient transparency. It's a lot more difficult to speak with them and get the information you're seeking.
You can learn a lot more about this by enrolling in this free course: Food Allergy Help 101 ~ Hidden Allergens.
If you've read Our Story, you know I live in a unique home. I have found that trusting select, allergy-focused companies, has been good for our household. You'll need to make wise decisions based on the needs of your family. If you find that someone is having "phantom reactions" to foods that should be safe, you will need to investigate the foods they're eating.
Start by eliminating foods made on shared equipment with what they're allergic to. When I took that big leap, everything improved greatly for one of the kids. If taking this step makes no difference, it's time to make sure there are no new allergies/intolerances/conditions.
When you're newly diagnosed, there's a LOT you're not told. We never had anyone advise us on what reactions to trace amounts could look like, shared equipment, and more. Don't be afraid to ask questions or eliminate foods that seem suspicious. If you're newly diagnosed and need help, this free course is available.
These Items Are Generally Made With/From Tree Nuts
Marzipan
Pesto
Nougat
Nutella
Related Recipes: Nut Free Pesto | Nut & Seed Free Nutella
Almond Extract Isn't Always From Almonds
Most producers of almond extract derive the extract from stone fruits such as peaches and apricots. You can call companies to learn more about this. However, there can be some cross-reactivity due to the shared botanical family. I've never met a person allergic to almonds who consumes almond extract derived from other fruits. The general consensus is to avoid the ingredient.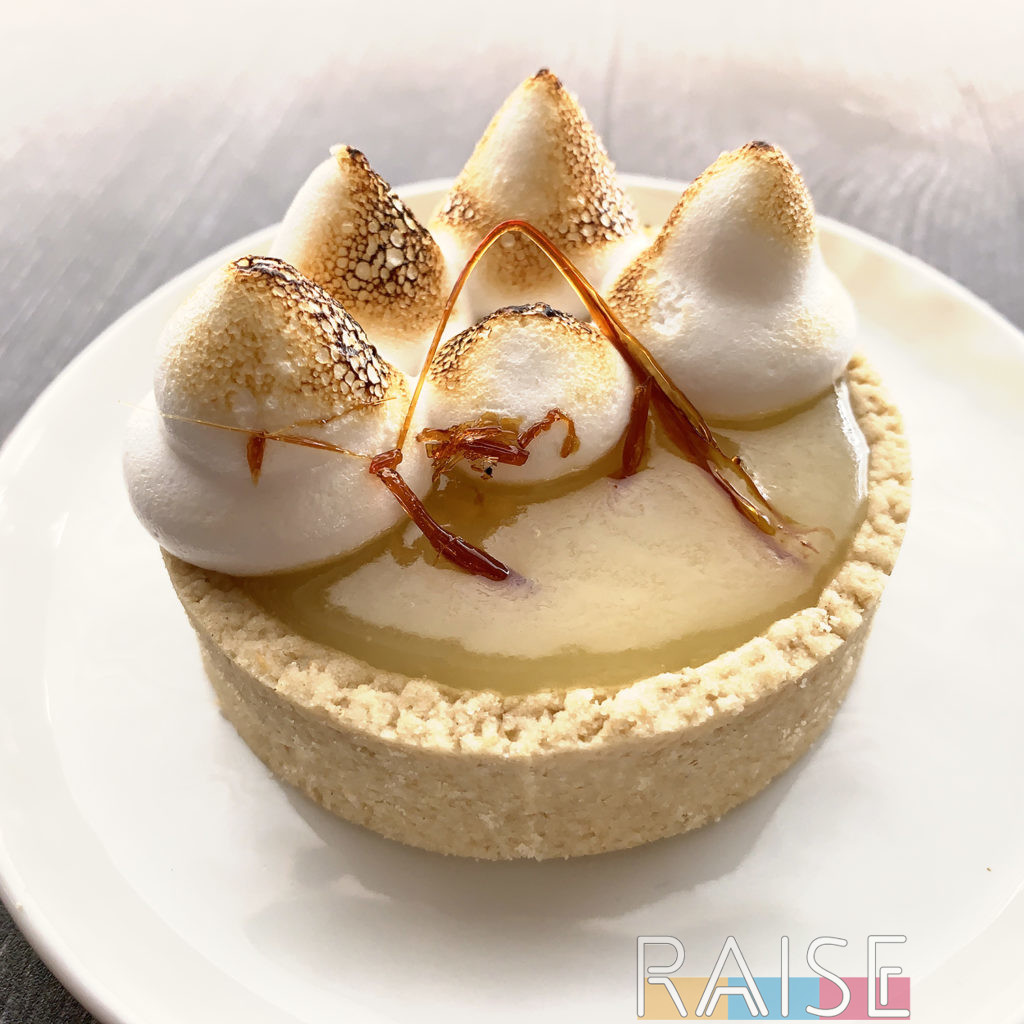 Allergy Inspiration: Top 8 Free Pineapple Tart
Cashews & Pink Peppercorns
Pink peppercorn is not the same as black, green, and white pepper. It is known to cause allergic reactions in those who have a cashew allergy. While the reaction is not guaranteed to happen, it's advised that those with a cashew allergy avoid pink peppercorn.
Pink peppercorn is sometimes to referred to as Brazilian Pepper, Rose Pepper, and Christmasberry. It's not a true pepper, and considered part of the cashew family.
Six Hidden Sources of Tree Nuts
Keto, Paleo, and Vegan foods are rely heavily on tree nuts. It's one of the reasons I develop Paleo and Vegan recipes on RAISE that exclude nuts. For these diet types, tree nuts are seen as a great source of energy, and in some cases, a wonderful texture replacement.
Cereal and Granola can both contain nuts. In the case of cereal, there are a lot of nut free options available. However, if you have a severe nut allergy, you'll need to make sure it's not made on shared equipment with tree nuts. Two fantastic companies offering nut free solutions are Red Plate Foods and Zego Foods.
When Purchasing Chocolate, know that many brands offer at least one flavor that has nuts included. You'll need to call to make sure they have a nut free line before purchasing. There are several top 9 allergy free chocolate brands that I've included in the Gluten Free Allergy Friendly Guide.
Most Dairy Free Cheese on the market will contain coconut, almond, or cashew. As of this writing, there's no such thing as top 8 allergy free cheese commercially available. You can create "cheese memories" at home using vegetables and nutritional yeast, or with amazingly flavored cream sauces.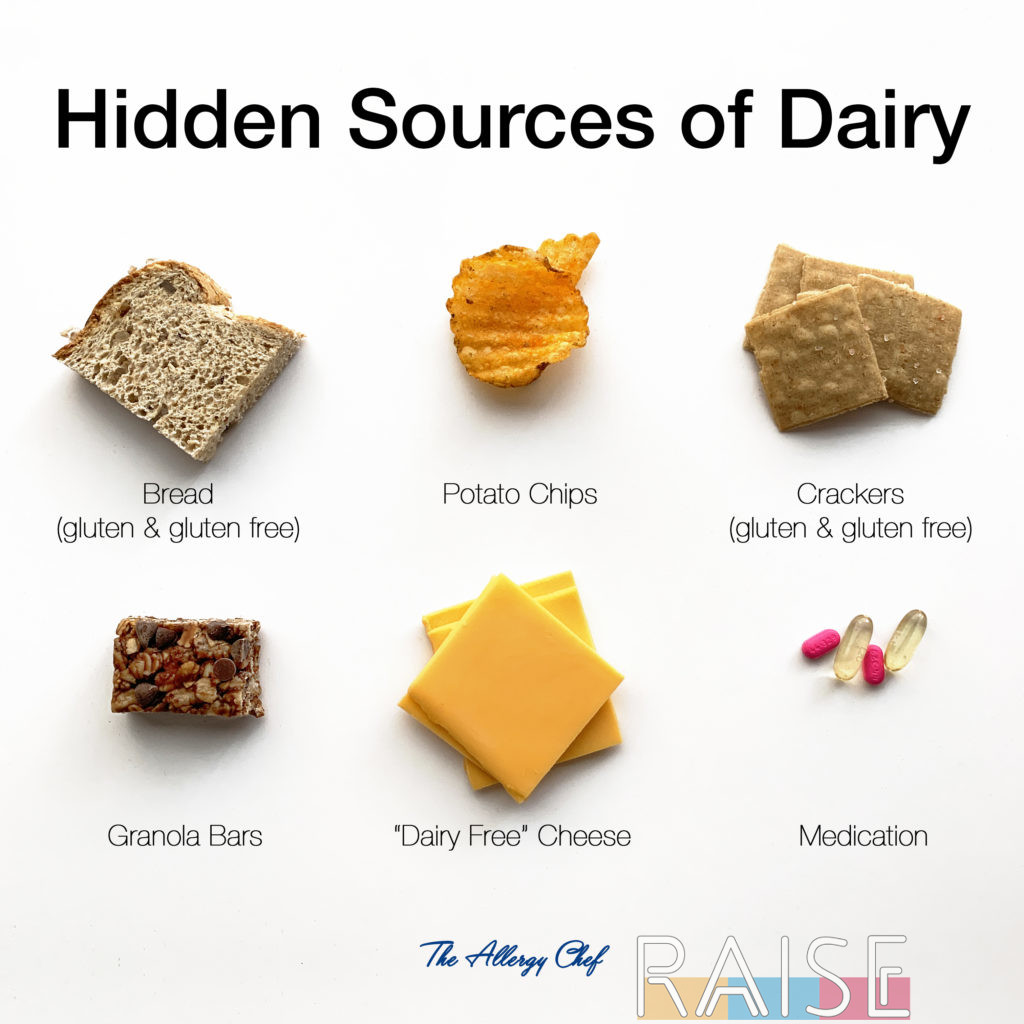 Related Article: Hidden Sources of Dairy
Tree Nuts In Personal Care Items
It's not uncommon to find tree nut oils in shampoo, deodorant, and other personal care items. Walnut Oil, Coconut Oil, and Almond Oil are the three we see the most.
This website has an excellent list of oils that are derived from tree nuts, and oils that are nut free. When reading labels, you may not be aware that Argan Oil, Kukui Nut Oil, and Shea Butter are all derived from tree nuts.
Please remember that no two people are the same. There are some people online saying they've never reacted to these types of oils and that they're safe for everyone. That couldn't be further from the truth. Some people will react, so it's important that you work with your medical team to have a better understanding of what could be a good fit for you.
Dining Out With a Tree Nut Allergy
Eating out at restaurants with a tree nut allergy is something you should avoid when you're new. First, establish a neutral point and safe foods you can rely on.
From there, call and check online before visiting a restaurant. Apps such as Allergy Eats and Spokin are created specifically for the food allergy community. Those apps are going to better at helping you than something like Yelp.
The apps will allow you to specify your allergies, which can be very helpful. Even if a restaurant has a positive review, you'll still want to call and speak with a manager or a chef to ensure they can serve you properly.
Some menus will be more prone to cross-contact/contamination than others. For example, a restaurant that serves nut-crusted fish along with nut sauces, and almond slivers in the salads may have a higher chance for incident when compared to a sushi restaurant where the nuts my be in one particular sauce only.
Once you find a place that can serve you safely, embrace it and enjoy often.
The Real Takeaway
Living tree nut free can be really hard at first, but it's not impossible. Find allergy-focused brands that create foods you enjoy, and stick with them. Get creative in your kitchen and find substitutes that work for your family. If you're dealing with more than a nut allergy, RAISE offers resources to meet the needs of people with multiple severe allergies (both major and less-common).
If your managing a child with food allergies, make sure you teach them young (when possible) how to manage their allergy so it becomes easy for them as they get older. RAISE TV has lots of content you can watch that will help with ideas and point you in the right direction.
One final note: remember, living with food allergies isn't the end of the world. It means your world will change, but you totally got this.