Is tahini gluten free? In short, usually yes, tahini (sesame seed butter) is gluten free. Now, let's look at the long answer.
First, what is tahini? Tahini is a spread made from ground sesame seeds. Many brands make their tahini from toasted sesame seeds. You can make homemade tahini in a powerful food processor or NutraMilk. One of the most traditional uses of tahini is hummus. Tahini is a key ingredient found in both sweet and savory hummus, along with other common ingredients like lemon juice and maple syrup.
How to Know if Your Tahini is 100% Safe for You
Most grocery stores carry tahini and what I like to do is take photos of the product packaging so I have the contact info of the company for later. This is also where you'll find the ingredient list and allergen statements (usually on the back or side of the package). You might see "may contain tree nuts" or something along that line, as it's common for tahini to be processed in the same facility as nut butters.
About 30% of people with food allergies will need to call the company to verify that the equipment used to make the tahini is free from your allergens. We've found that about 30% of people with food allergies can't consume food made on shared equipment with their allergen(s).
If you're following a vegan diet, tahini is a great choice for you given it's plant-based status. Like other nut and seed based spreads, animal products aren't part of the ingredient list. If you're vegan due to allergies, be sure to make sure the equipment and facility works for your needs.
For those following a strict gluten-free diet, you'll also need to call. In the United States, wheat is a major allergen, but gluten is not. You'll have to ask about wheat, rye, barley, and in some cases oat when asking companies about how the tahini was processed.
For those who live with Celiac Disease, know that in most cases, tahini will be a safe option for you and the whole family, assuming no one has a sesame allergy.
Food allergies, especially nut allergies are on the rise and people are constantly looking for alternatives. Tahini is a nut free option for those who need it. It's important to note though that based on taste alone, tahini is not a good alternative to peanut butter. Tahini has a strong flavor, and whilst it's no where near a "perfect replacement" for peanut butter, the texture is similar and you can still use it in baking recipes. If you'd like something that's a little more mellow, spreads made from sunflower seeds might be more enjoyable for you.
I Have a Corn Allergy. Can I Eat Tahini?
On principle, yes. You'll need to make sure the company is using safely sourced sesame seeds, and make sure there aren't extra ingredients such as citric acid. If you're unable to find a safe brand, you can always make your own sesame paste at home and use it in cooking and baking. Just make sure to process your sesame seeds until a smooth paste forms.
What Does Tahini Taste Like?
I've been told by our taste testers that's it's not good at all. In fact, you can see what they thought about it in this video review. It doesn't have a nutty flavor like almond butter, and it lacks the distinct peanut flavor most people are looking for. However, don't give up on tahini so quickly. Even the biggest tahini lovers will likely agree that it's not spectacular on its own.
Tahini can be used in salad dressing, gluten free tahini cookies, homemade hummus, and a lot more. Given my severe sesame allergy, it's not something we've been able to experiment with, but, here's what I can tell you. If I were to make a tasty gluten free cookie featuring tahini, I'd consider pairing it with almond flour for a deeper, nuttier taste. Chocolate chips would absolutely be involved, and I'd use other simple ingredients such as salt, flax eggs, and a granulated sweetener. If you're a fan of legumes, you could even add in chickpea flour. You could even take this concept to make an edible cookie dough. Just be sure to bake your flour on a baking sheet before making the dough.
If I went the salad dressing route, I'd probably make a vinaigrette and use a high quality olive oil as my oil portion. I'd also reinforce the sesame flavor by sprinkling black or white sesame seeds on top of the final product.
A friend of ours loves putting a bit of tahini in her store-bought vegan marinara sauce. She says that it creates a more creamy and hearty sauce. She likes to use about 2/3 cup of tahini to a 24 ounce jar of sauce. This will also work for a homemade marinara sauce too. If you're wary of sesame in your sauce, start with less and see how you like it.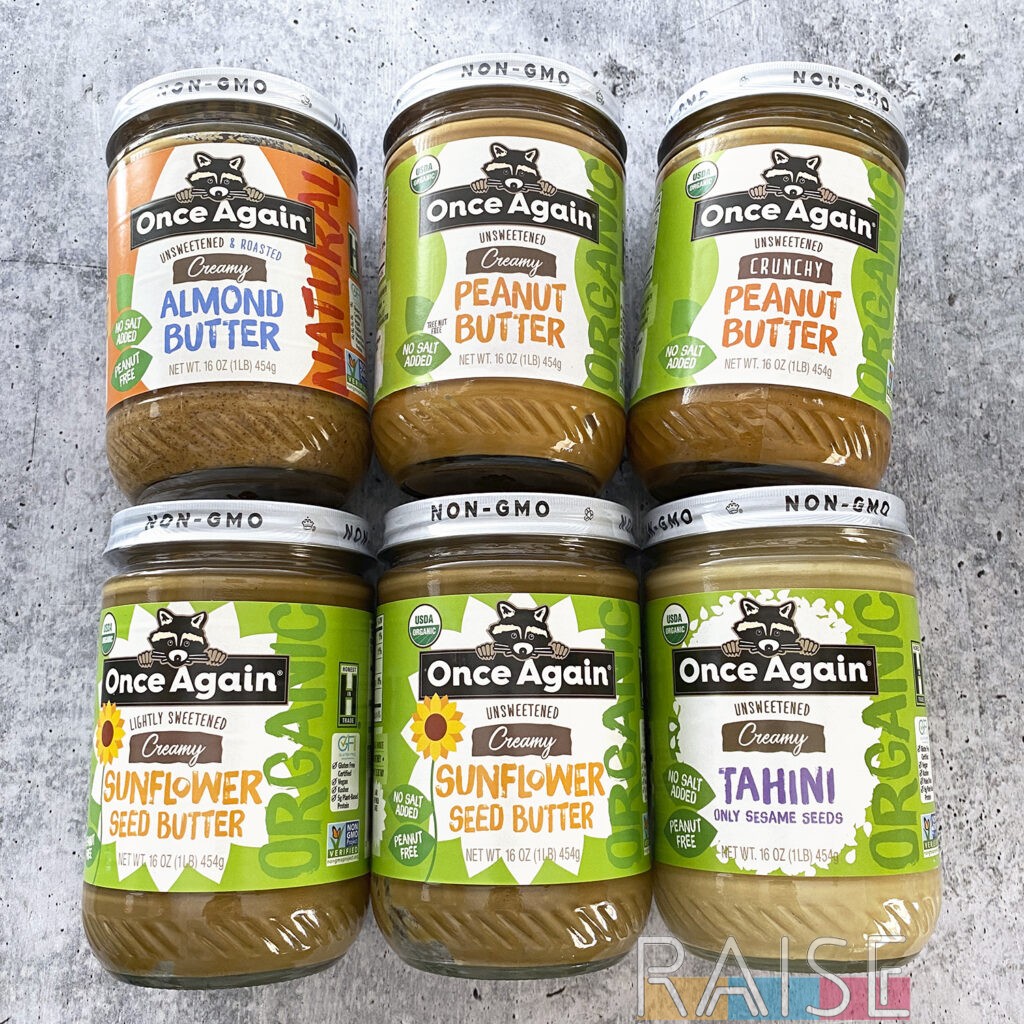 Using Tahini in Sweet Recipes
If it's your first time working with tahini, I'd suggest looking up cookie recipes that feature tahini paste or sesame seed paste. Not all authors will use the term tahini.
One of the free recipes on RAISE shows you how to make your own hummus at home, well, chocolate hummus that's a sweet treat but also a nutritious snack. The recipe features garbanzo beans (chickpeas) and other whole ingredients. Add in a couple of tablespoons of tahini (or other seeds/butters) to create different flavors of chocolate hummus. The best part about any kind of hummus in my opinion is that there are great health benefits given the ingredients, whilst also being kid (and lunch box) friendly. Honestly, where chickpeas are concerned, it's the kids' favorite thing to make.
What Brands of Tahini do You Suggest?
Whilst I'd love to give you a list of brands to choose from, remember, I have a severe sesame allergy. I can tell you brands that we love that also make a tahini product. If it were something we were able to use, I'd start with these brands first: Artisana, Kevala, and Once Again.
Remember, if you're not pleased with store-bought options, you can make your own tahini at home. You can even experiment with making dark tahini too.
Related Resources