Today I'll be sharing some great info on how you can stock your gluten free and allergy friendly pantry and freezer. I'll be including your freezer because in my humble opinion, it's an extension of your pantry when you're living the free-from life.
Many free-from households rely on their pantry to make safe and affordable meals regularly. With that in mind, here are pantry-friendly meals that you can make, with tips on how to keep your meals interesting.
If You Have Freezer Stock
You might be coming into this article with freezer stock of pre-made meals and convenience products. Be sure to add them into your meal plans so you can have easy breakfasts, lunches, and dinners. The key to taking advantage of your stock is to remember to thaw the items you'll be needing in the next day or two.
A freezer tip: freeze items in portions that make sense to your household. If you like taking chili for lunch, freeze containers that are the right size for your lunch box so all you need to do is thaw one small container. If each time you serve muffins your family goes through 12, freeze them in containers of 12 muffins. Little steps like these make tapping into your freezer stock much easier.
Muffins
There's a good chance you have your favorite baking supplies on hand. Use them to make muffins, and if there are extras, freeze them. Baking supplies I like to keep on hand include a variety of gluten/corn free flour, corn free baking powder, flavouring agents, corn free vanilla, and apple cider vinegar.
Muffin Flavour Ideas:
Apple Pie
Cinnamon
Chocolate Chip
Lemon
Maple
Pumpkin
Raspberry
Waffles
There are a lot of awesome gluten free, egg free, top 9 free waffle recipes on RAISE to help you. Like muffins, waffles freeze SO well, and make for the perfect easy meal. To make your waffle making go much faster, consider investing in a Waring Pro Double Waffle Maker. I use to have the old (super pro) version, but now have the current "pro" model. I use those quotes because it doesn't seem as durable, however, we've only had it for about 18 months. So far, so good.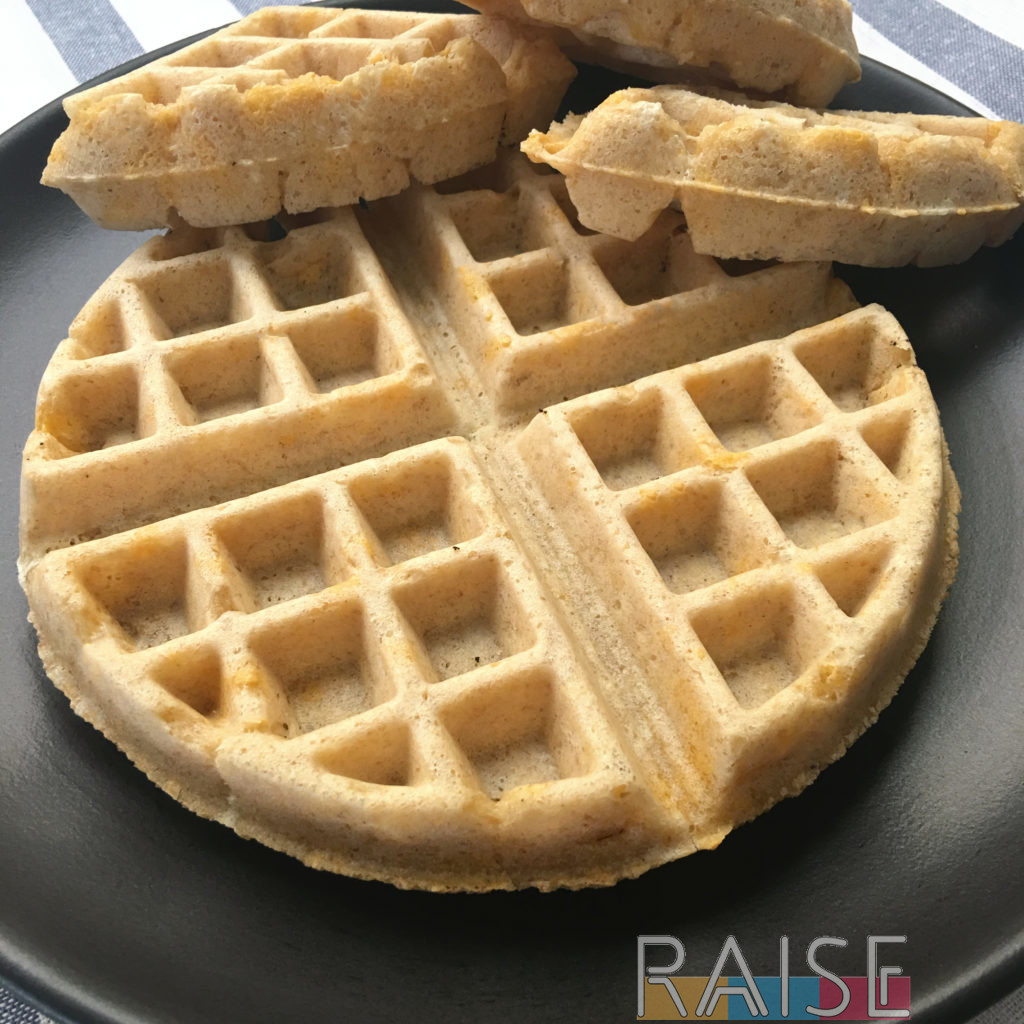 Recipe: Savory Waffles
Waffle Flavour Suggestions:
You can use freeze dried fruits in both muffins and waffles for added flavor, nutrition, and no extra liquid to account for.
Taco Bowls
In my humble opinion, the key ingredients in a good taco bowl are refried beans, ground meat (or mushroom for vegans), and salsa. These are items that you should either have on hand, or should be able to pick up easily. Guac is another taco bowl staple, and the organic top 8 free guacamole I purchase at Costco is freezer friendly.
You can also make tacos if you have taco shells or tortillas on hand. If you're feeling brave, you can also make tortillas at home. Extra fun tip: fry some of your tortillas for homemade chips. The kids love this Street Taco recipe. The BIG reason why: a little maple syrup in the beans. Trust me, it changes everything.
Fried Rice
Have random tid-bits of ingredients? Perfect! Fried rice is super versatile and you can incorporate all sorts of ingredients for variation. The kids are in love with this Pork Fried Rice recipe.
You can make fried rice with vegan proteins, as well as chicken, shrimp, and pork. Whilst you can use other meats, it's not as "fried rice" when you do. It's more like meat and rice.
Recipe: Shrimp Fried Rice
When making fried rice at home, cold leftover rice is one way to make your rice taste more authentic. Also make sure your cooking pan is hot enough, and that you use enough oil.
If you'd like to have faux eggs, novelty products such as JUST Egg Substitute can be a fun addition to your rice. Don't forget, you can use frozen vegetables in your fried rice.
Pasta
There must be a thousand ways to make pasta exciting. As long as you have your favourite safe pasta on hand, go wild with the toppings. Try a meat sauce, a vegan sauce, red sauce, white sauce, homemade pesto that meets your needs, Parmesan, and everything in between.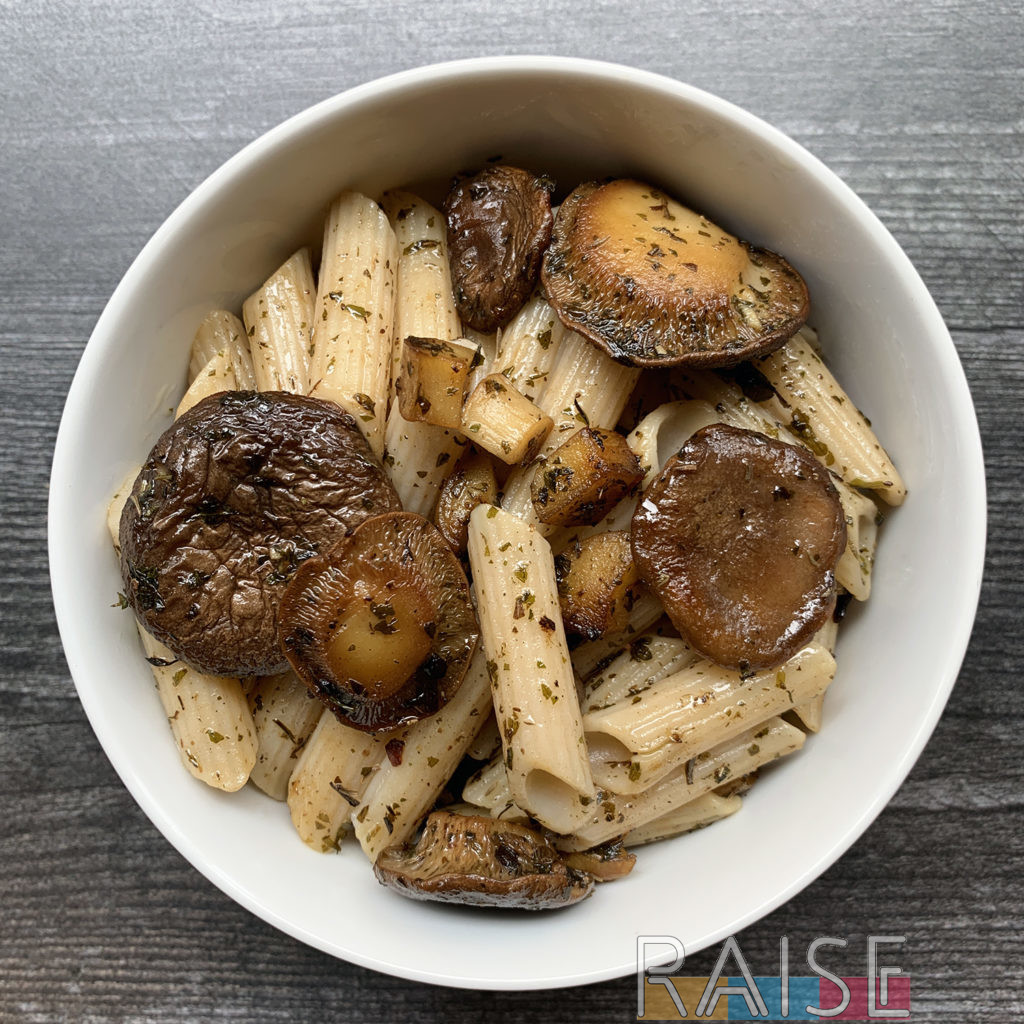 Recipe: Easy Mushroom Pasta
You can also make super flavourful pasta sauces such as BBQ chicken, Sloppy Joe (yup, perfect for pasta), and avocado cream. Once you have your pasta, pair it with frozen veg you have on hand for an easy meal win.
My kids who CAN have wheat say Jovial Gluten Free Pasta is hands down the closest to wheat pasta there is. Check their website or get in touch with them for the current allergen status of the facility and equipment. For more allergy friendly pastas and products, check out our Safe Product Guides.
Smoothies
This is a great chance to use up your old freezer stock. I'm sure many food allergy and food-restricted families keep frozen fruit on hand. If you have leftovers, place it in a popsicle mold and freeze for later. You can even drizzle melted chocolate on top before serving it as a special treat for your kiddos.
With kids at home, making smoothies are also a great activity you can do together. If your child is on the younger side, you can talk about colour, texture, numbers, and much more. Your kids can help add items into your blender, and push buttons too.
Another cool thing about smoothies: you can add nutrition boosts and select frozen vegetables.
Soup
Most likely you have some meat and vegetables in your freezer. On an episode of Monday Night Live I made possibly the easiest soup on the planet. It was meat from the freezer, frozen veg, an onion, seasonings, and water. Everyone here LOVED it, which made me regret a little bit the fact that I didn't write down what was in it.
You can make soup on the stove top, or in your pressure cooker. Either way, it's a nutritious meal that's easy to customize and easy to make.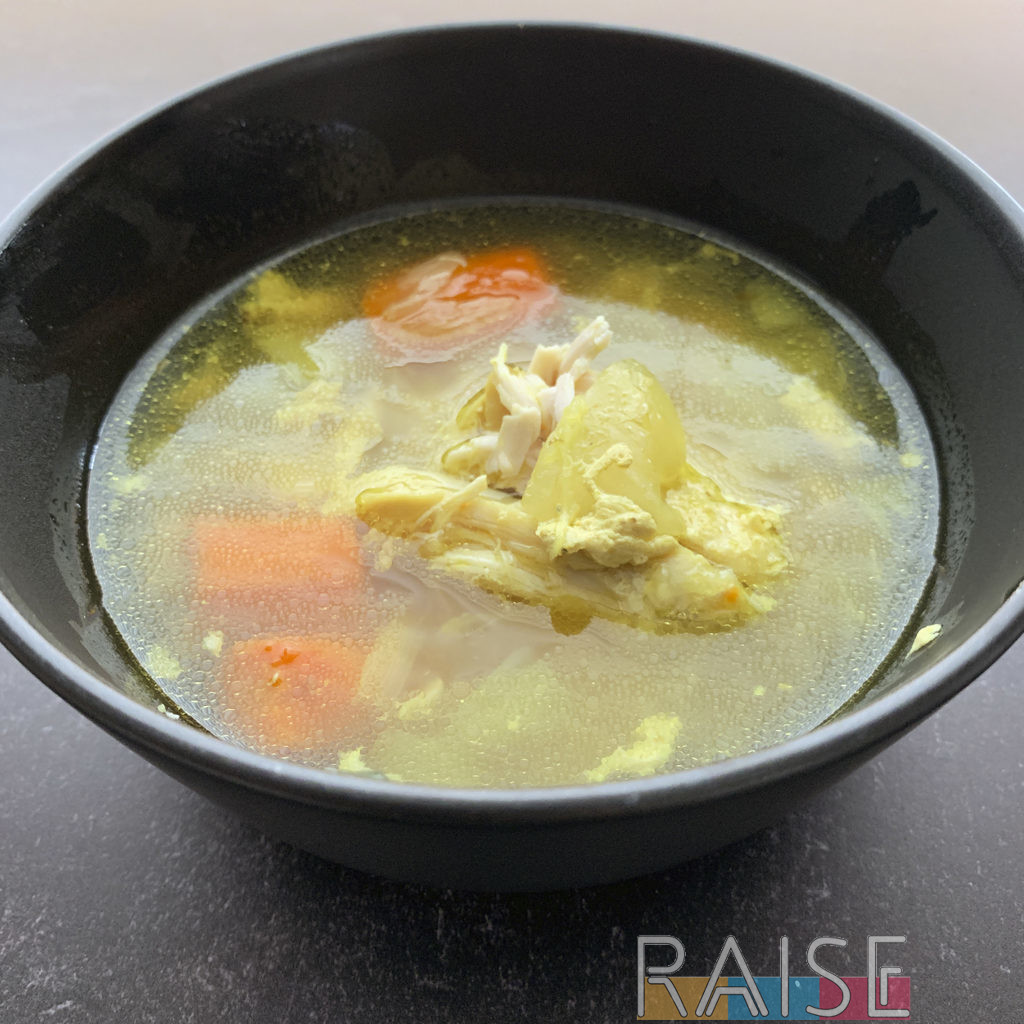 Easy Cooking Video: Chicken & Onion Soup
If you're looking for what's easy in the pressure cooker, here are some very basic formulas:
Meat + Vegetable + Water + Seasoning
Meat + Vegetable + Tomato Sauce + Seasoning
Vegetable + Starchy Vegetable + Water + Seasoning
Starchy Vegetable + Beans + Tomato + Seasoning
Pro tip: you can use frozen vegetables in your soup.
Stock Your Pantry In Person or Online
For some of you, the brands that you love are available in stores near you. You can always ask a store employee to special order a case for you, which usually gets you some kind of discount.
Alternatively, check the manufacturer's website for special sales and bundles, as well as online stores such as Amazon. Lately I've been getting specific items from manufacturers direct since they offer free shipping and the price is either same or less than what's in stores.
How To Stock Up Moving Forward
You may want to check this article on How To Be Prepared. Each free-from pantry is going to look different. When I go to the store, here are some common items I purchase:
Frozen Fruit
Frozen Vegetables
Jelly (for sandwiches, we already have plenty of bread and seed spreads)
Chicken Thigh
Chicken Breast
Dry Pasta
Tomato Goods
Canned Beans
Shelf Stable Snacks
I usually have plenty of rice, cooking oils, and baking supplies on hand.
In today's world, you might be tempted to panic purchase at some point. Whilst this isn't the worst thing you could do, here are a couple of things to remember. First, check the expiration dates. If you can't use it anytime soon, panic buying isn't helping you.
Second, only stock up on things you really can rotate through and use. Don't waste time, energy, and money on a pantry full items you'll regret.
Final Thoughts
Stocking a gluten free and allergy friendly pantry is expensive. Make sure you do so at a sustainable rate. I like to purchase a lot of a few items each month. I'll also purchase several of something once supply is low. Be mindful of your budget as you make your selections.
Finally, don't forget to rotate through your freezer and pantry stock. I know I've said it before, but it's easy to overlook. Sometimes we get so caught up in buying raw materials that we forget we already have a freezer full of food.
Happy shopping!